Style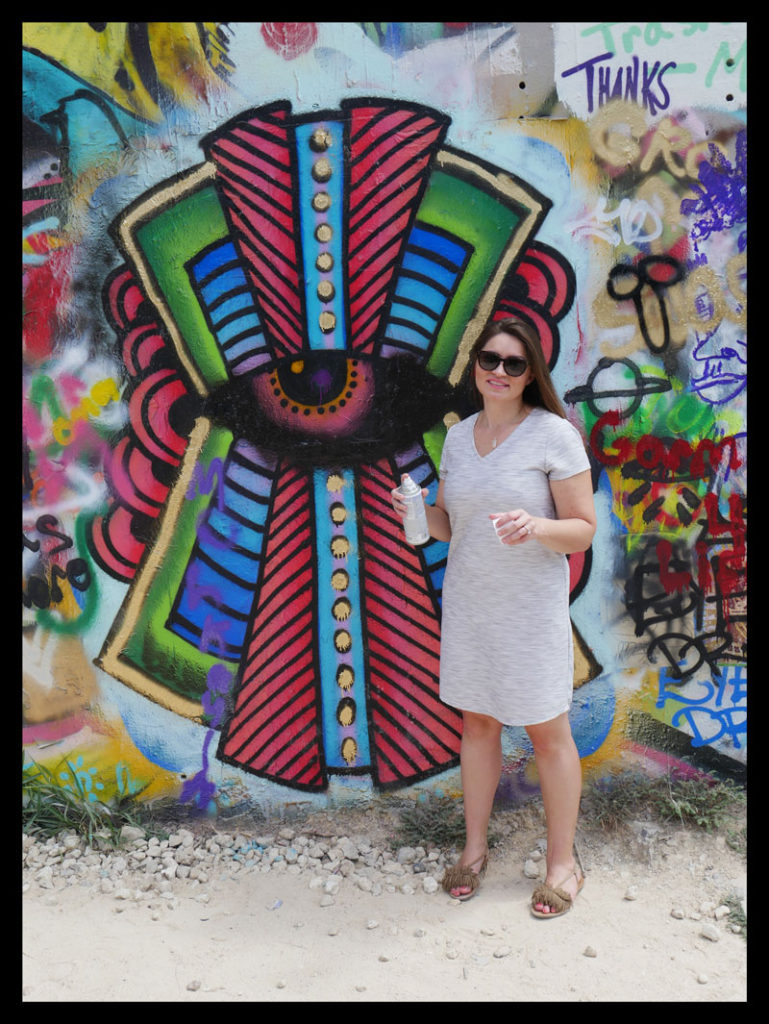 Dress, Crystal Necklace, Sunnies, Fringe Sandals
Summer is hot and down here in Austin, it's mega hot! So when I decided to head down to Graffiti Park at Castle Hill, I knew pretty much exactly what I wanted to wear. This $20 T-Shirt dress has been a go-to in my closet for a long time because it's pretty and flowy, and the fabric has an amazing texture to it which makes it feel like a more expensive dress. It's also breathable, which is great because when it's a million degrees and you're in a concrete jungle getting your spray paint on, you'll do just about anything to stay cool.
Fit tip: Order up a size. It's fairly fitted in the shoulders and sleeves.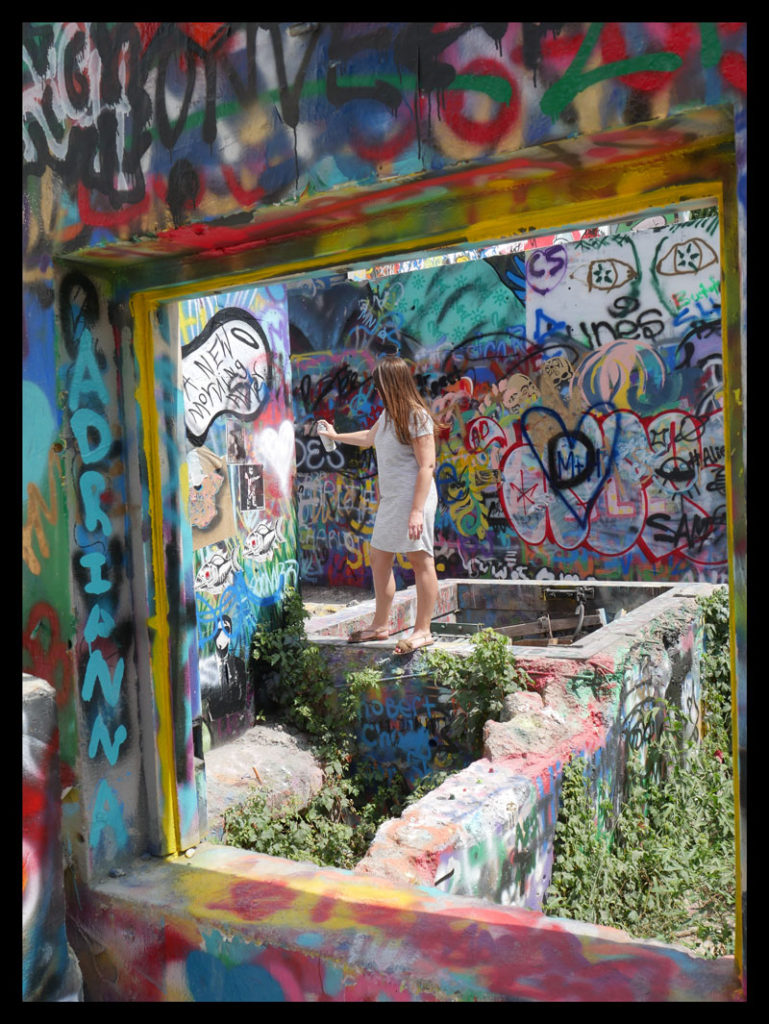 If you're in Austin and want to the chance to make your graffiti mark, head down to the park anytime but please learn from my experiences. Bring your own can of spray paint- there's not a place close to purchase any, and watch where you park! We weren't as careful as we should have been which may or may not have resulted in a parking ticket. :/
Substance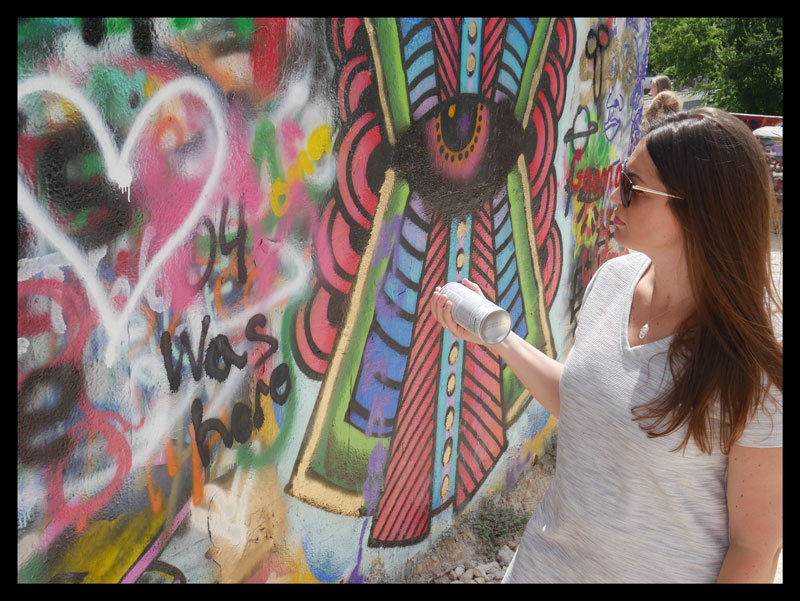 Honestly, I almost didn't mention the parking ticket because compared to everything else that it going on in the world right now, it's so minuscule. I'm not sure about anyone else, but it seems like every time I turn around, there's another tragedy, another life cut short and more hate and fear being spread. It's too much. I honestly believe that the human heart was never made to handle global heartache.
But even in the midst of all this sadness and tragedy, I'm constantly surprised with the kindness of people around me. Austin is a great place but we don't hold the market on kindness; my travels have proved that individuals all over the world are compassionate and generous. Walking around the park, it was comforting to see how many artists painted messages of love.
I fell in love with two pieces of art in the park and thought that I'd share them. We all need a little inspiration sometimes and while I'm certain this isn't Banksy, the art is good enough to hang in your house or office.  We converted them into downloadable PDFs so that you can print the- just click the link below each picture for a photo quality, 8.5x 11 image.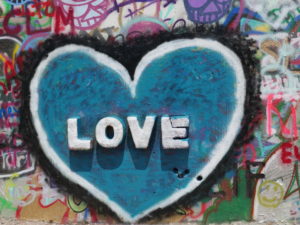 Peace and love!