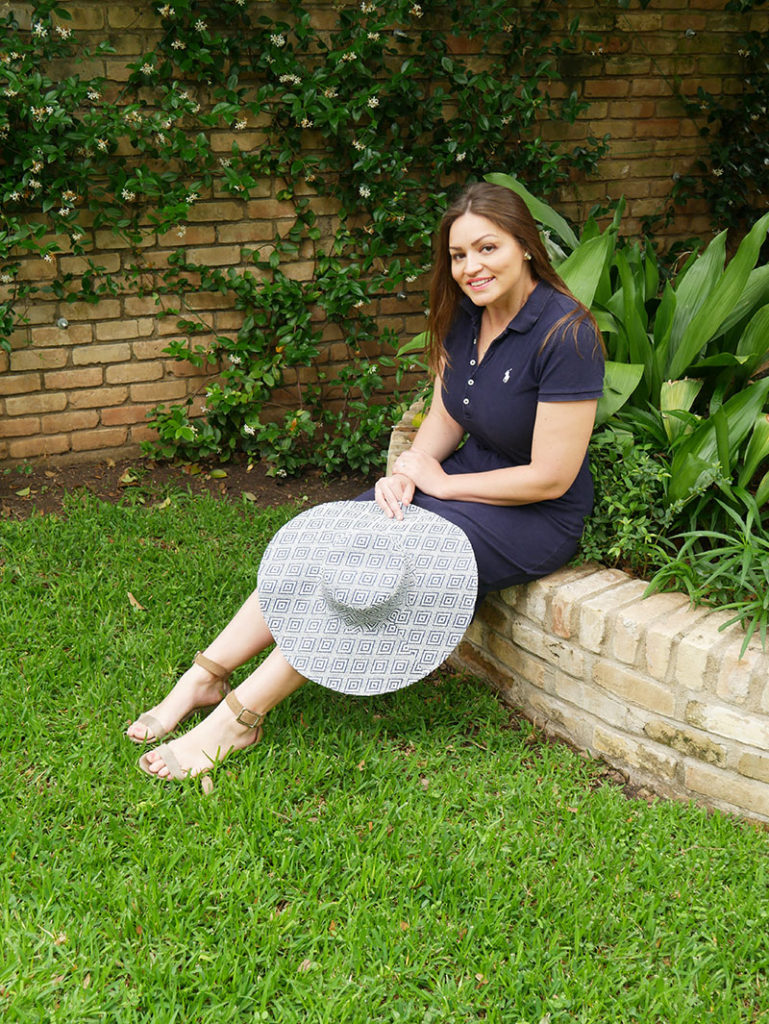 I have always loved the classic polo shirt dress that Ralph Lauren is so famous for. While this classic look is always in style, it's a big 2016 trend for sure! These dresses were crazy popular in the 80's but adding a few different accessories (and leaving out the aerosol hairspray) can make it totally current.
The simple dress calls for simple (and I think comfy) accessories. Minimal jewelry helps keep the vibe casual and what pairs more perfectly with the preppy dress than simple bow earrings? Yep, pretty much nothing. They're perfect for each other. And as far as footwear is concerned, don't think you have to give up style for comfort- ankle strap sandals are another classic trend that is seeing a lot of love in 2016. Oh, and floppy hats are everywhere this year. I love them because they are a great way to finish an outfit with that little pop of interest and they totally hide 2nd day hair.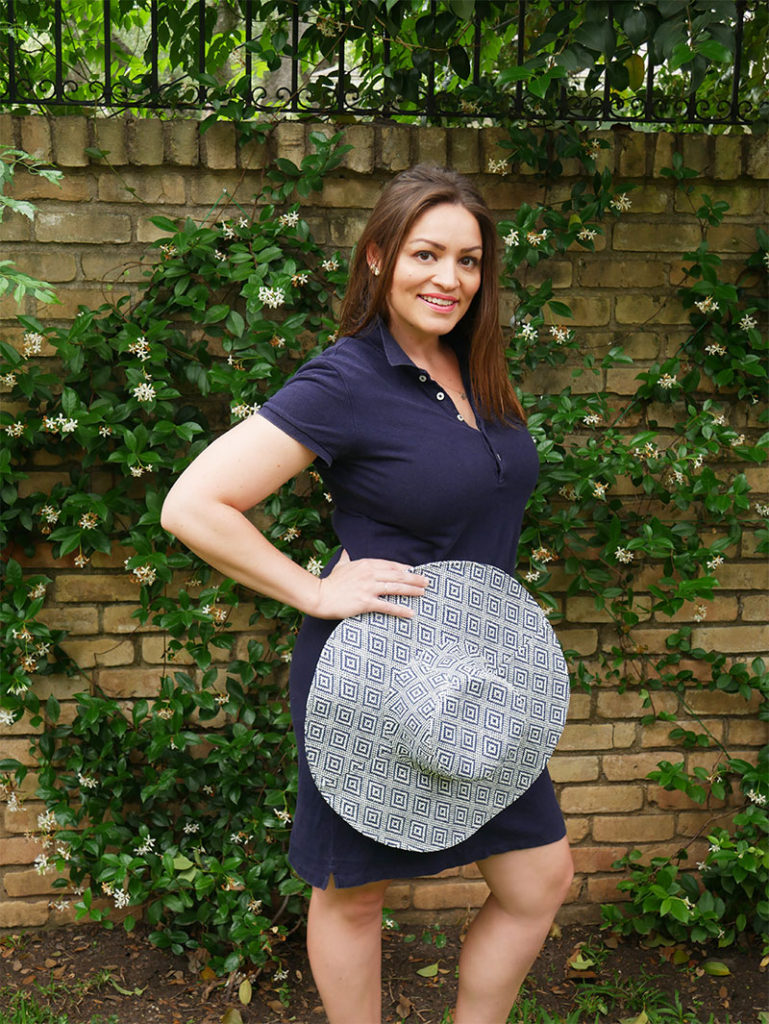 We found both high and low priced options for you so you can recreate this outfit no matter what your budget. Don't worry if you fell in love with something from the higher priced side-while we were searching for sources, we found multiple deals at varying price points so we thought we'd include the best ones. No $800 shoes or $400 dresses because let's be honest, it's not in the budget for most us out there.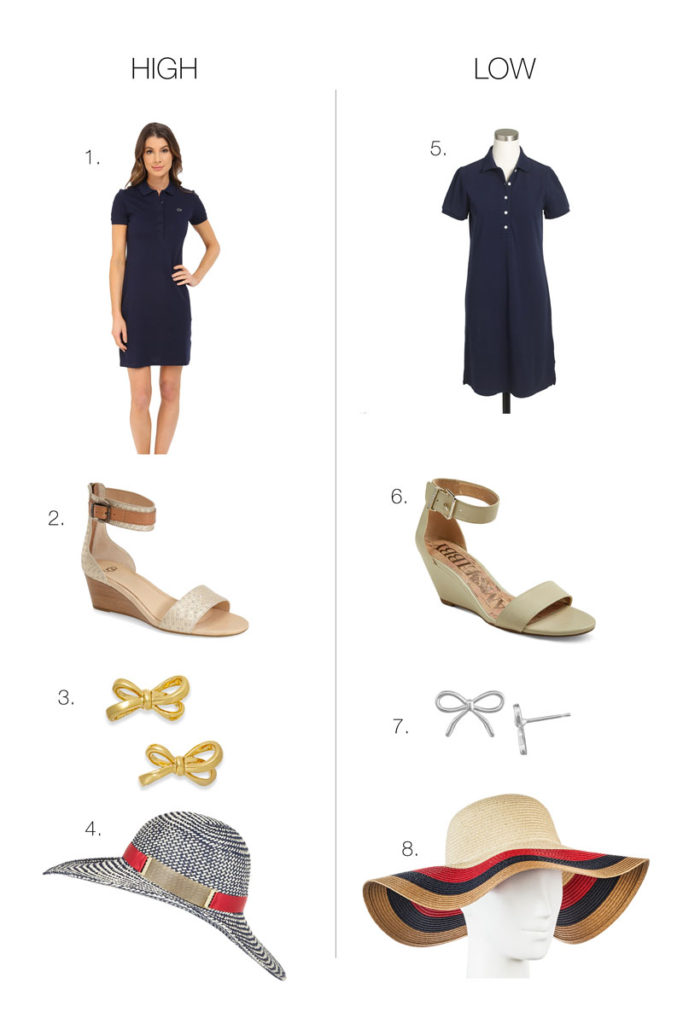 Splurge Dress/Splurge Sandals /Splurge Earrings/ Splurge Hat/ Save Dress/Save Sandals/Save Earrings/Save Hat
*Dress is currently on sale for less than $40! With Polo dresses usually starting $150+, this is a steal and totally worth grabbing! Don't forget to check out other awesome modest casual dresses on our site by clicking "Casual" in the nav bar above!
Happy Shopping!