Style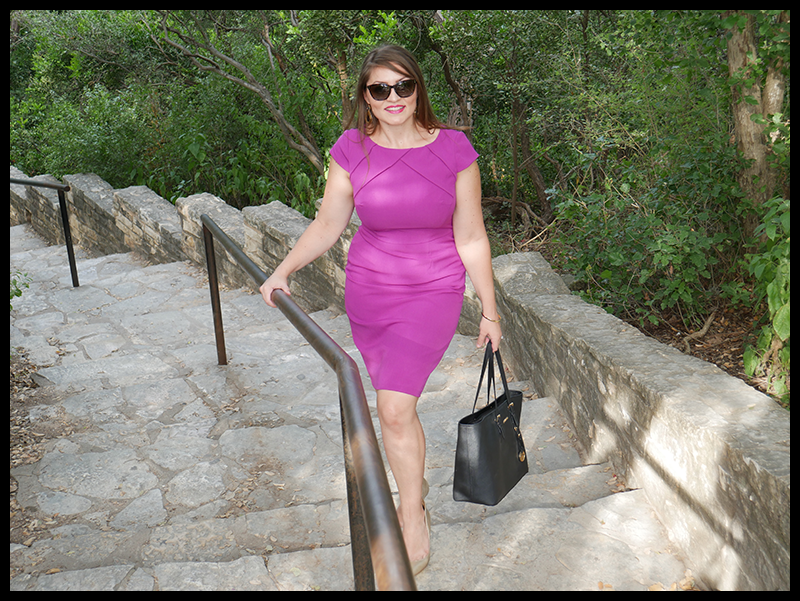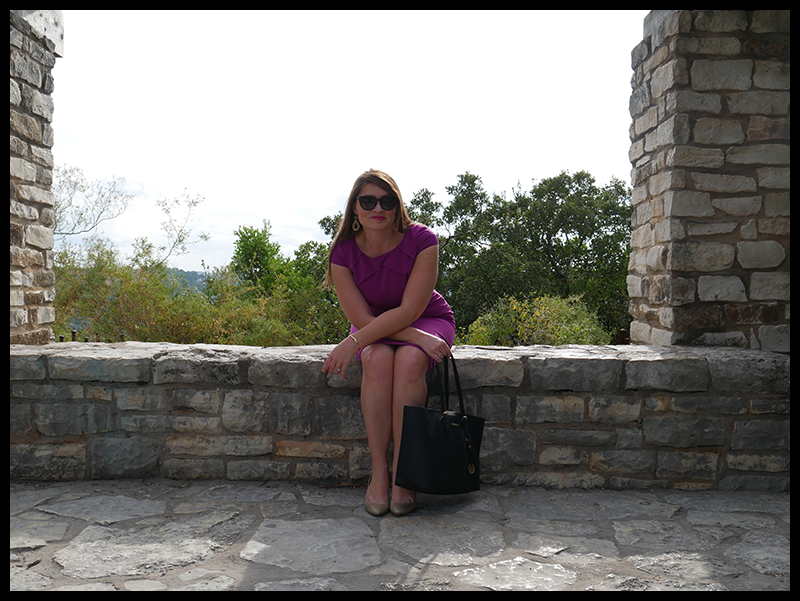 Dress, Shoes (cheaper option), Earrings on crazy sale!, Bracelet, Lipstick, Tote 
It's not every day that you try on a dress and feel like it's made for you, but honestly, that's what happened when I put this on. The associate at Nordstrom said that this dress is selling out quickly because the cut looks good on pretty much everyone. I believe it, because I've never paid so little for a dress with such quality. The dress is completely lined and the fabric has just the right amount of stretch. It holds its shape perfectly and doesn't wrinkle or ride up when you sit down, which is pretty much amazing. The pleats in the chest area are great for larger or smaller busted- women and the neckline is interesting and modest enough for any occasion. Can you tell I love it? 
For full disclosure, I wore this at a wedding and although it's technically a great work dress, it truly was perfect for attending morning wedding. I received so many compliments on the dress and entire outfit! Don't you just love a dress that you can wear again and again and to multiple functions? And Nordstrom just released this same dress in black and blue as well as this deep berry so if you're in need of a fabulous modest LBD or a stunning electric blue dress, look no further.
Substance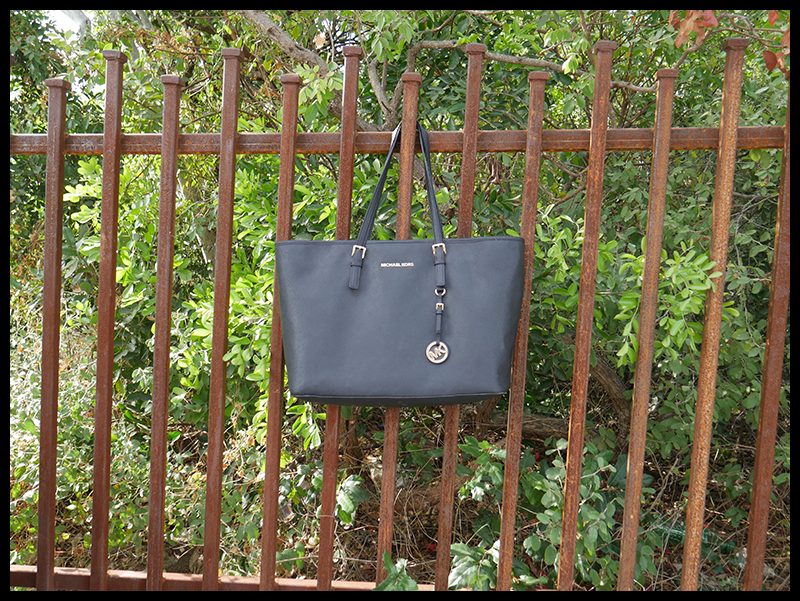 Let's sit and chat for a minute about business bags for women. Can we all agree that on a whole they are either boxy, unattractive, and overly masculine, or feminine and pretty but useless and unstructured? I've spent hours and hours looking for a bag that is both useful and attractive and this bag is undoubtably the winner.
I'll talk about the bag a little more in a minute but I want to discuss why, even though women have been a huge part of the workforce for decades, we can't get decent work totes and bags. I know that I'm not alone in my frustration with this issue, I mean, there are plenty of men's briefcases with laptop sleeves and storage, and pockets. Women make up half of the work force, so it's pretty silly that we can't easily find a bag that fits common work needs. Amiright?
But enough with my feminist complaints. If there is a bag that compensates for the general lack of suitable business bags, this bag is it. It's a Michael Kors bag but IMHO, the name on the bag is far less important than the quality and design. This bag has simple and classic lines and textured leather which is not only gorgeous, but crazy durable. It's a work ready chic laptop tote with plenty of storage which is basically what every working woman needs. I've used it for work, business travel and meetings, and all of my international trips. It's like a charming boyfriend- you can take it anywhere and love to have it on your arm ;).
Happy Hump Day!