We've decided that while we love a great modest clothing, there's more to life than a gorgeous outfit. So we're starting a new weekly series called "Style & Substance" where we'll feature a great outfit that we're loving right now but also have some additional content. Ya know, a little something interesting like book recommendations, blogger spotlights, seasonal recipes, etc. The possibilities are truly endless and we promise it'll be fun. 
Style
In today's post it'll be pretty clear that I was no in the mood to have my picture taken. I'm only human. So basically you'll see one photo of me before we move onto best places to find these great pieces and the 3 books that you should be reading.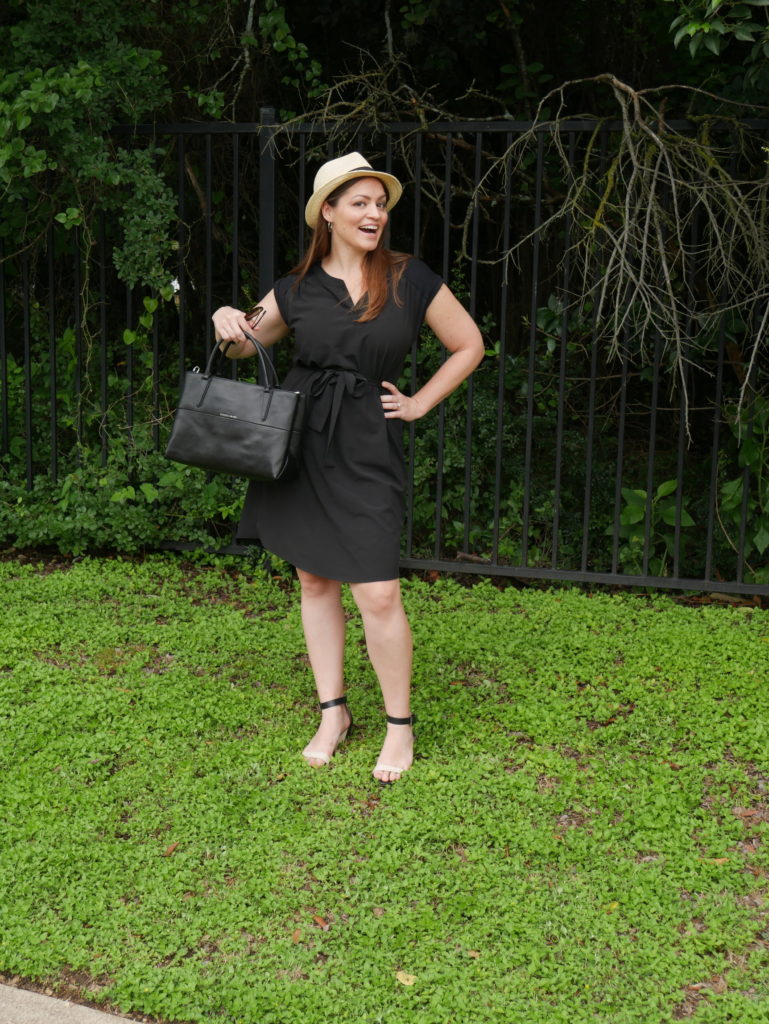 Yep, this is totally my "pretend I'm happy to be here" face. Fairly convincing, right? Well, just look at the outfit and and ignore the face. It's not about me anyway, it's about this dress. I love this dress and honestly wear it maybe a little too much. Sadly, it's no longer available but I've found two similar dresses that will be just as awesome.  
And can we talk about how awesome the hat trend is? Hello second day hair #dirtyhairdontcare. Just pair it with some cute sunnies and a killer bag and you'll look totally put together. Based on Instagram trends, laying your stuff in the grass makes it more appealing, so if you're not totally sold on how great these are, look at the picture below and you'll be totally convinced.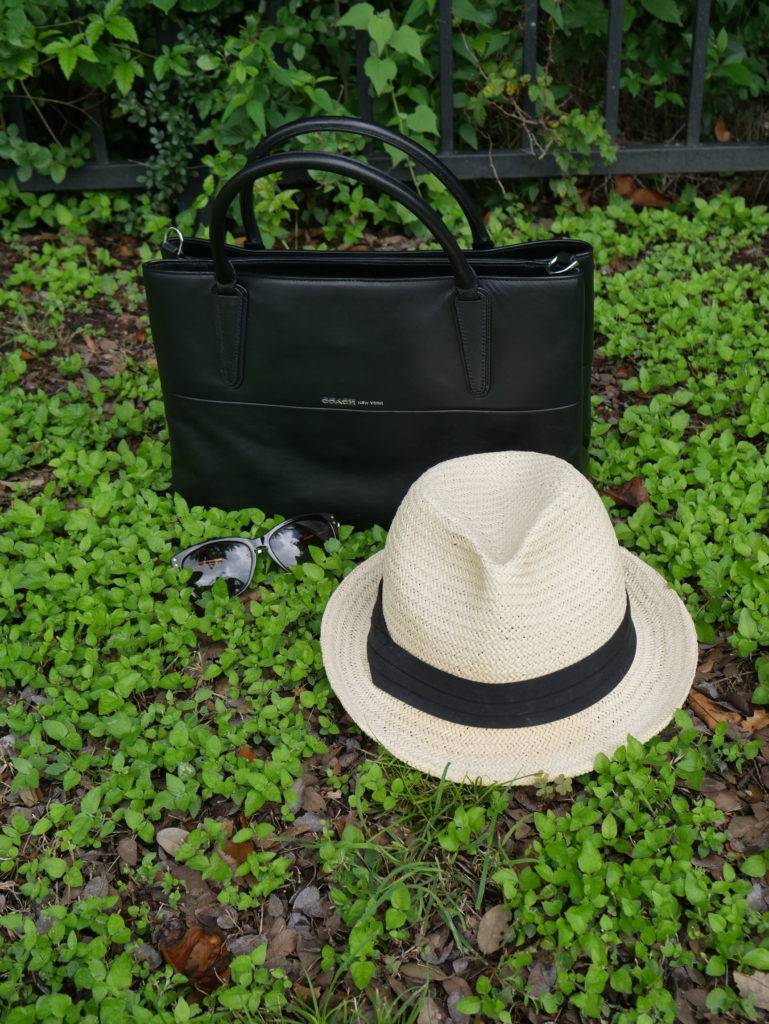 See, you're in love now. The grass and dirt totally worked. But seriously, these are my go-to accessories for looking put together. What's also awesome is that the bag is not only still available but it's also 60% off. Check out the links below for the bag and other outfit pieces.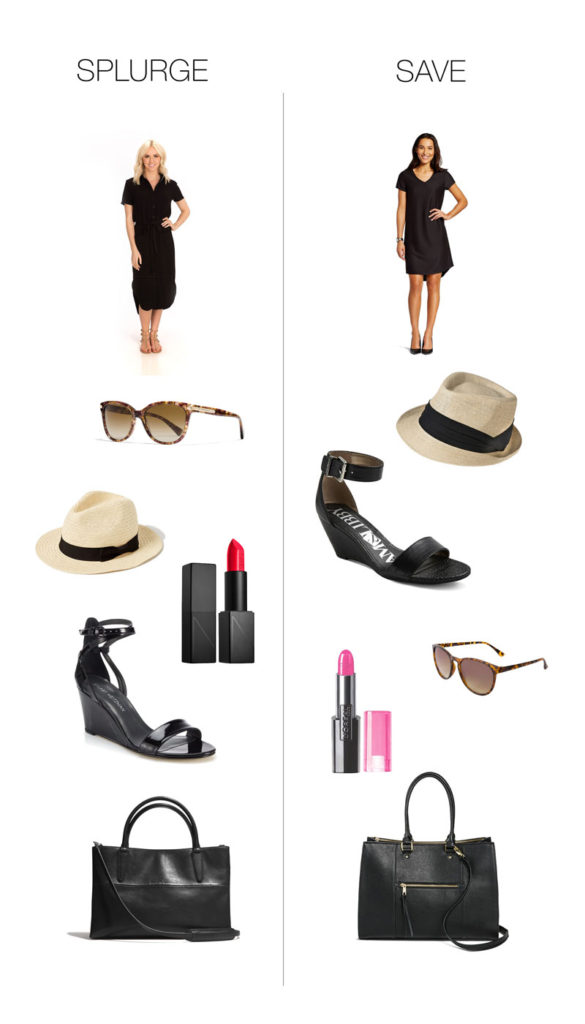 Splurge: Dress, Hat, Wedges, Bag, Sunglasses, Lipstick 
Save: Dress, Hat, Wedges, Bag, Sunglasses, Lipstick 
Substance
And now for the brainy part of the brains and beauty combo that we promised. That bag is good for more than just looking pretty; it actually holds stuff. And it's totally holding the 3 awesome books that you should be reading because you're all boss ladies.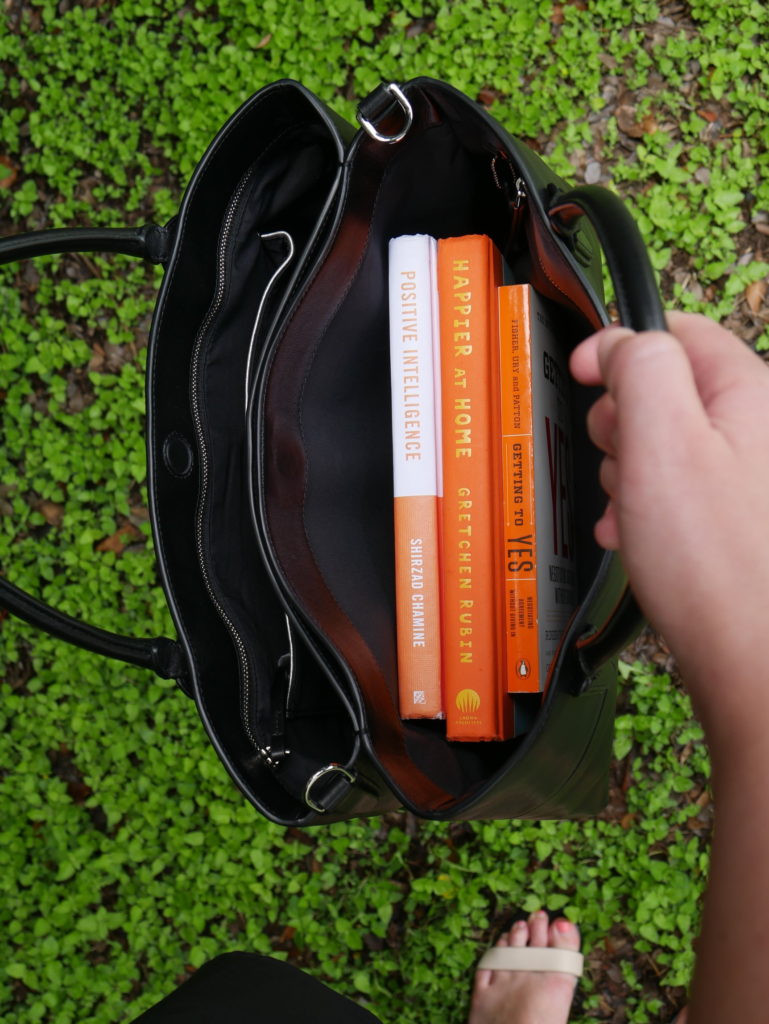 Positive Intelligence: This book is awesome and totally earns it's 4/5 on GoodReads and 4.5/5 on Amazon. This is not a typical self-help type of book but not really a business book either. It's main focus is quieting the negative internal monologues while creating more positive and intelligent thoughts and behaviors. How much time do we spend actually working towards our goals vs. self sabotage? Maybe a better question is rather, who isn't guilty of second guessing themselves constantly? We women can be the worst at this and I'm definitely no exception. I'm only half way done with this book but if the second half is as good as the first, it's definitely worth the $6 on Amazon. 
Happier at Home: Confession time- I've read this before and it's so good that I'm reading it again. I love Gretchen Rubin, I mean- who doesn't? She's sold a bajillion books because she's a fairly normal person trying to find small, meaningful ways to be happier. She uses research, starts her own experiments, and is incredibly real. Her books are awesome, interesting,  and I pretty much want to be her BFF.
Getting to Yes: This is pretty much the book on negotiation. A dear friend gave me this book and I've used it's techniques more than I'd care to admit. It's based on Harvard's Negotiation Project and helps you develop skills to create mutually beneficial outcomes in times of conflict. Great for business but also great for pretty much just life. Want to better resolve issues on a project or convince your husband you do need that bag? Get this book. You'll be #winning with all of that win-win you create.
So at this point I feel like I've done enough talking. What do you think? Which dress or accessory screams your name? Is there a book you're dying to read? Are going to add one of these to your reading list? Have I asked enough questions?
Leave your comments below because we love 'em. Lots! 
-Katy & CS