Style
The spirit and pride that comes with being an American is palpable this time of year and it makes me feel incredibly grateful to be from this incredible country. I love dressing up in red, white and blue each year as we head outside for the festivities, but just because it's bajillion degrees doesn't mean that we have to break out jeans and a t-shirt. Let's resist those $5 flag shirts because let's be real- they are adorable on a 5 year old but not quite as cute or put together on a grown woman. Getting dressed for the 4th doesn't have to be complicated at all. The easiest 4th of July outfit is so simple and classic and you can wear it year after year. Throw on a blue and white dress with some red lipstick on and you're totally good to go!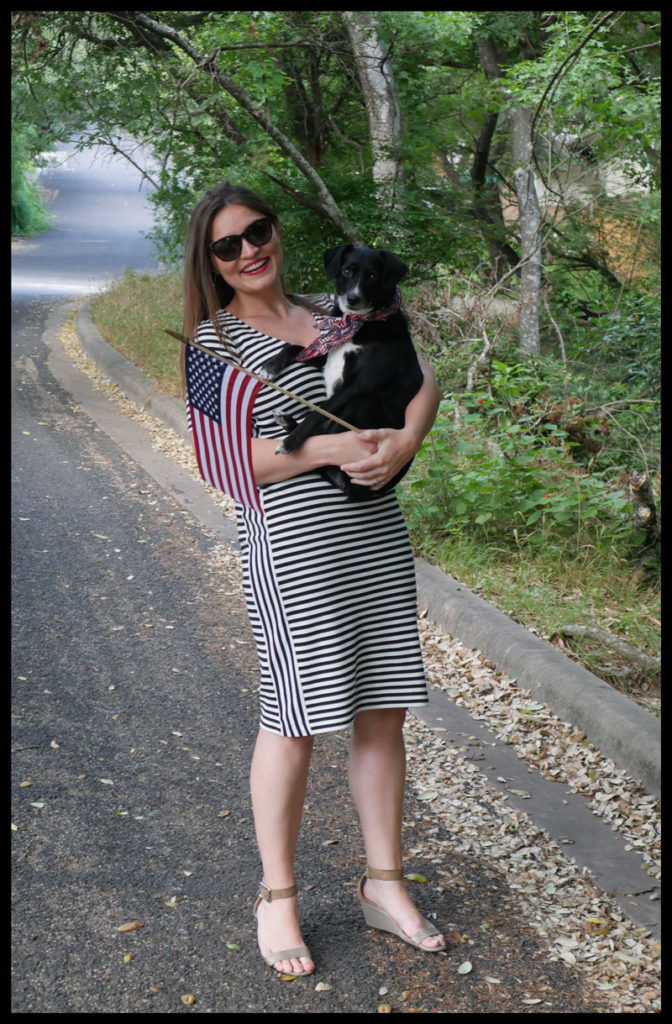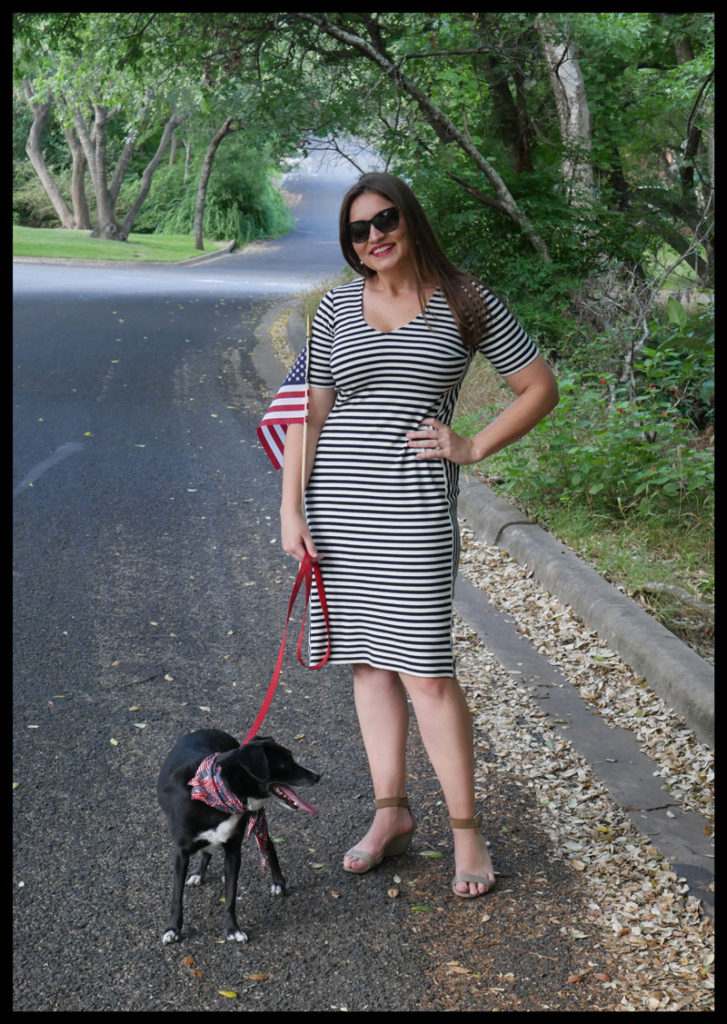 Striped Dress / Perfect Red Lipstick/ Sandals/ Sunnies 
This dress is sold out unfortunately but we found a Ralph Lauren dress on sale for even less than this one! Stock on it is low so check it out before it diappears! And the NARS lipstick is one of those shades that happens to look amazing on every skin tone.
Substance
What's more American than packing up the whole family and pup and heading out to celebrate? While we totally recommend including your four legged friend in your celebrations, not all activities are canine friendly. We've compiled a list of places to take (and not to take) your pup to on the 4th as well as some tips to keep everyone happy and healthy.
Dog Friendly
Parades- The main streets in our city are lined with people and their pets in the morning. Tie a bandana around their neck and head out the door to with them to watch all the local fanfare. Don't forget to bring a water bottle for them and a drinking dish. Frisbee's work great for this and can serve a dual purpose.
Barbecues- We think that when it comes to grilling out, bringing your pup is the smart way to go. Inevitably something gets dropped and your furry friend will be right there to help you out with that.
Swimming or Boating- Throw a life jacket on your pup and you're ready to hit the water!
Not so Dog Friendly
Fireworks- Dogs are amazing but they also have much smaller prefrontal cortexes which means loud noises and bangs are very scary to them. Wonder why they bark at any noise near your front door? This is why. Vets recommend leaving your dog at home during the fireworks and speaking from experience, so do we!
We hope you have an fun and safe 4th!