Look For Less: Classic Wardrobe Staples
We love having a few trendy pieces, things that are fun and bright and maybe a little crazy but, let's face it, we adore a good classic. We reach for them time and time again because well, they're classics for a reason. Some colors, silhouettes and patterns are so universally flattering and pretty that they'll always be in style. Today we're featuring a couple of a favorite classic wardrobe staples that we found for a deal.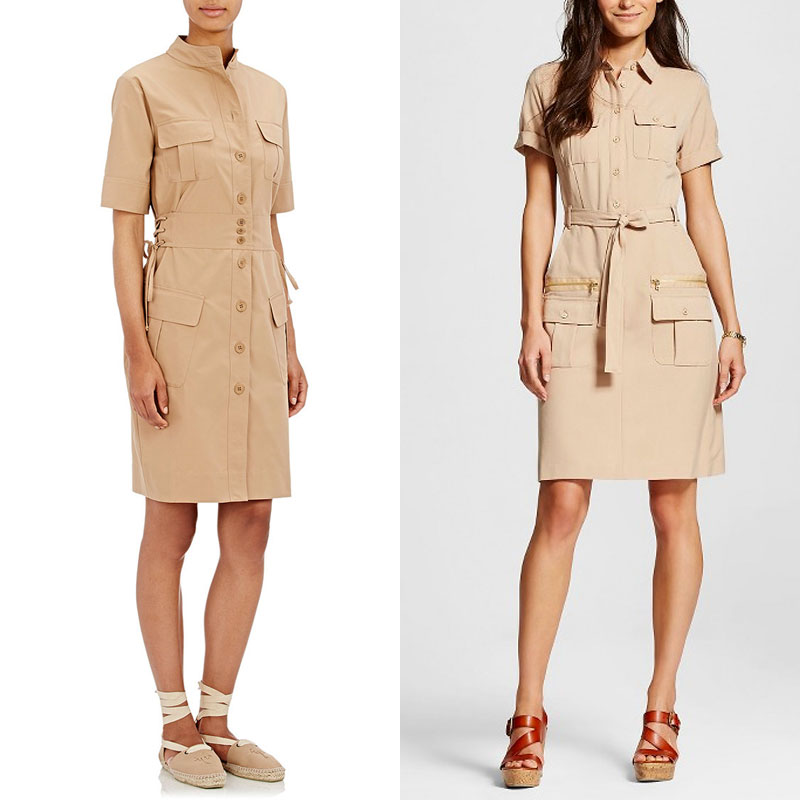 This classic is often referred to as a safari dress, patterned after khaki dresses women would wear on African safaris back in the 1920's and 30's. Just because we're not always traveling to the Serengeti plains doesn't mean we can rock this great look. The classic khaki color paired with the button down front, collar, and plentiful pockets combine to make it a timeless dress. I (Kate) have a picture of my great grandmother looking absolutely fabulous in one in the 1930's and now I have one myself. See, pretty timeless. The left one comes in just barely under $1k while the one on the right is $45-$99 (the link above is to a store where it's only $45- you're welcome!).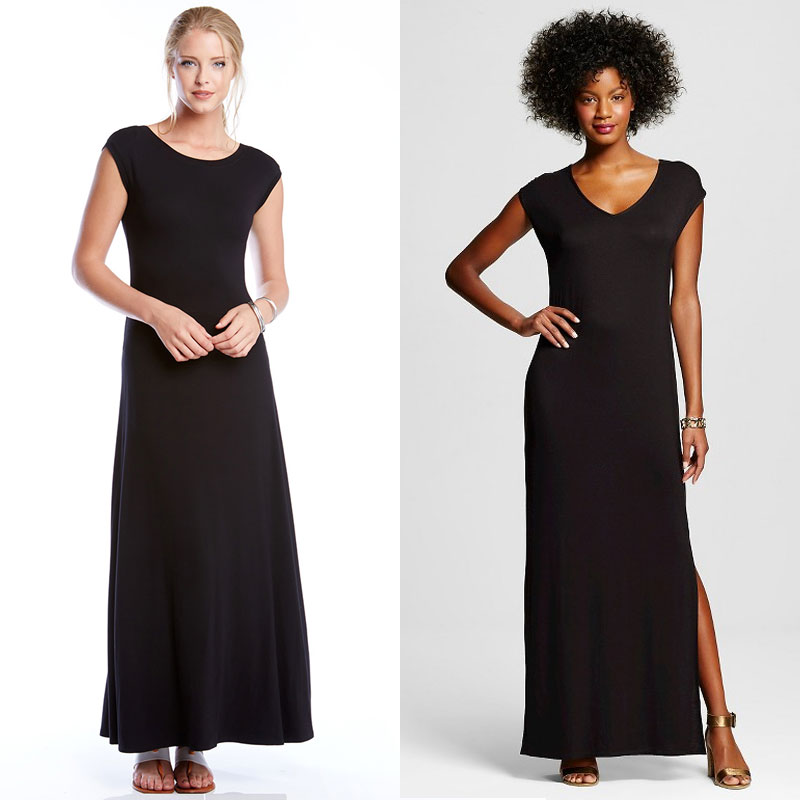 LBD has long been hailed as a classic wardrobe staple for women. We're here to tell you that we agree. But we also know that maxi dresses are here to stay so we're arguing that black maxis are new classics. Comfortable and flattering, these dresses are the ultimate closet chameleons. Throw one on with flip flops and you're ready for errands or even a day on the beach. Pair with wedges and some jewelry and you're ready for an evening out. Finding maxis with sleeves can be a bit of a challenge sometimes so we were thrilled when we found both of these gorgeous frocks. Both of them are actually a great deal with the left dress coming in at only $120 and the right dress at $30. We truly love them both but the v-neck line (looks great on everyone) combined with the side slit and 1/4 of the price, we're pretty sure that in a pinch, we'd choose the one on the right.
So which one do you think is the most classic? Would both fit your style? And confessions welcome- Any of you wear maxis in colder months to avoid shaving? Please tell us we're not alone!