We are so lucky to spotlight one of our favorite bloggers today, Rachel at  A La Modest. She's beautiful, kind, lovely, and ridiculously stylish! We've loved all of our bloggers that we've highlighted for so many reasons and Rachel is no exception. As you scroll down, we're sure you'll fall in love with her personality as well as her style too!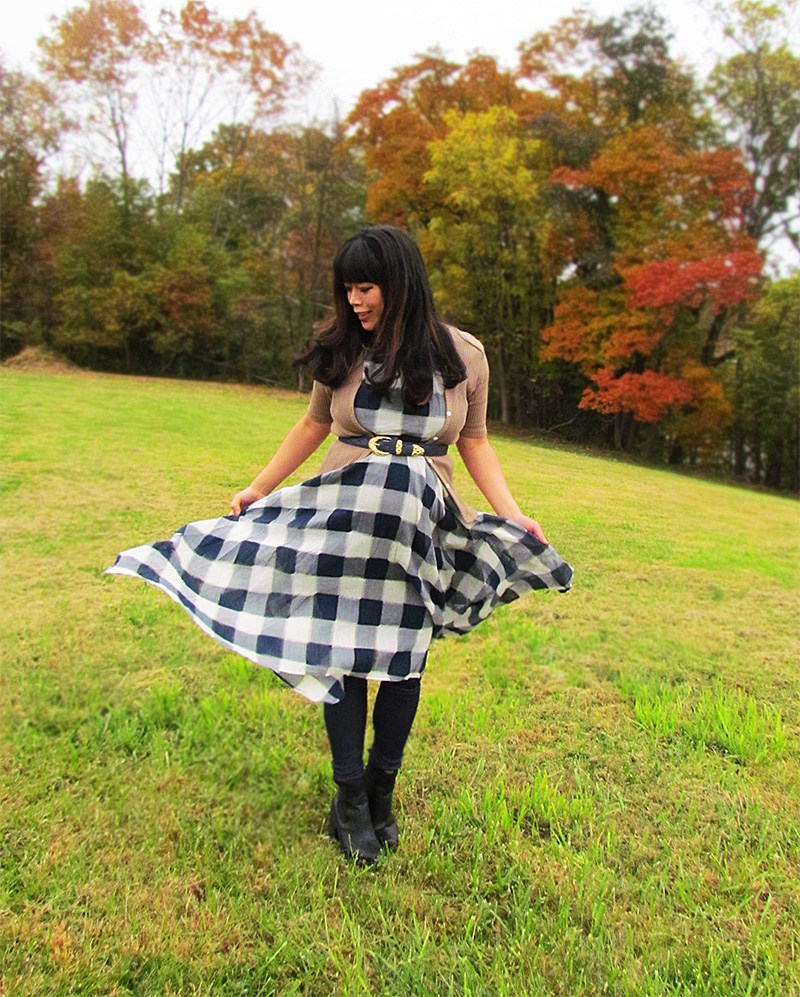 How long have you been blogging? I have been blogging since the early 2000s, There was no WordPress. I just updated a page manually! I've had multiple blogs since À LA MODEST. À LA MODEST however started in April of 2010.
What's your favorite thing about blogging? I really like that you get to control the content and the look of your blog. It is your own platform, and you are its star… whether or not people are actually reading! It's a good way to express yourself without boundaries, without anyone telling you what to do, without a boss. That's everyone's dream, isn't it? 🙂
Where do you find your inspiration? I find my inspiration through movies, TV shows, music, cultures, and fashion editorials, both old and new.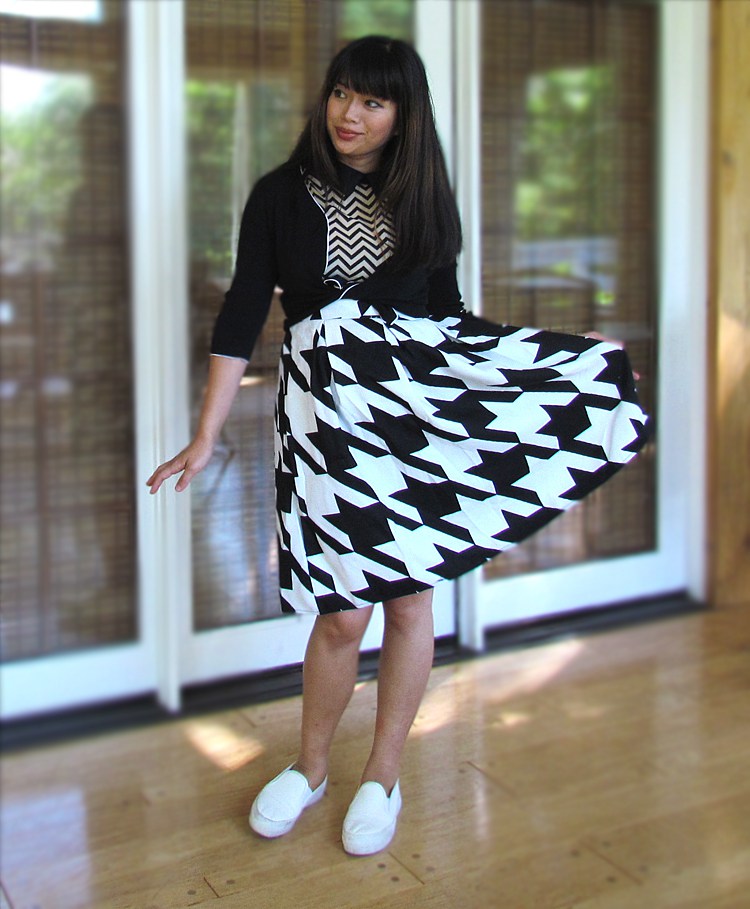 Who are your favorite 5 bloggers? Jane Aldridge from Sea of Shoes, Rebecca from A Clothes Horse, Keiko Lynn, Luanna from Le Happy, and Louise Pando from Miss Pandora. These are all bloggers who I think are very cultured and unique and more intelligent with their styling than the average blogger.
What's you best beauty/fashion tip? Best beauty tip, I'm not going to lie, whether or not women actually want to hear this, is to make your inside look good by eating clean. The beauty of your hair, skin, nails, lips, and figure will follow. I suggest to use the least amount of chemicals for the least damage. Makeup is about the only chemical I use on myself. I've stopped using body wash, shampoo, hair styling products, fragrance. Whatever I use on me is natural and pretty much edible! It's definitely harder said than done. It's a big commitment, and I understand the hesitation of many women.
Of all the ModCloth dresses on Covered Style, which one is your favorite? I really like the Sheath a Lady Dress if it were more high neck 🙂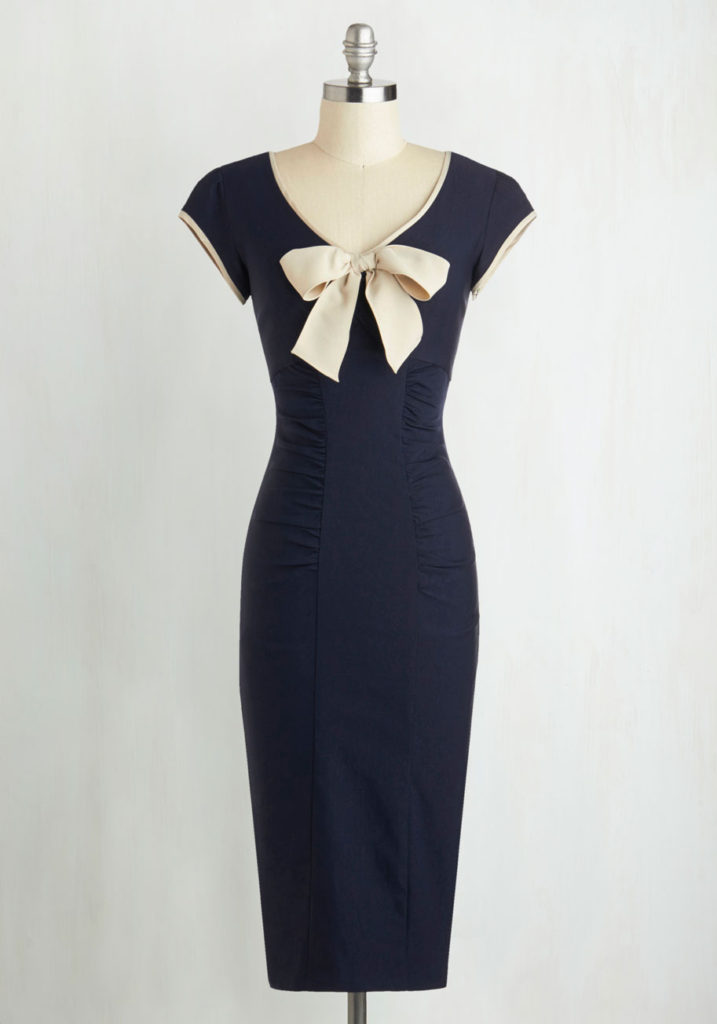 Why is modesty so important to you? Modesty in regards to clothing is important because it allows women to preserve their dignity. It communicates to the rest of the world that she is sacred, holy, and precious. Her body is not to be used for selfish and temporary gain and is for one man, meant for lifetime commitment.
What's your favorite vacation spot? I don't really have a particular favorite. I do like being outdoors a lot, especially near bodies of water and mountains where the air is just fantastic!
Who is your beauty/fashion icon? I have so many fashion icons, but I think my favorite is Brigitte Bardot. She is not modest, but I like what she does with her hair, makeup, and styling options.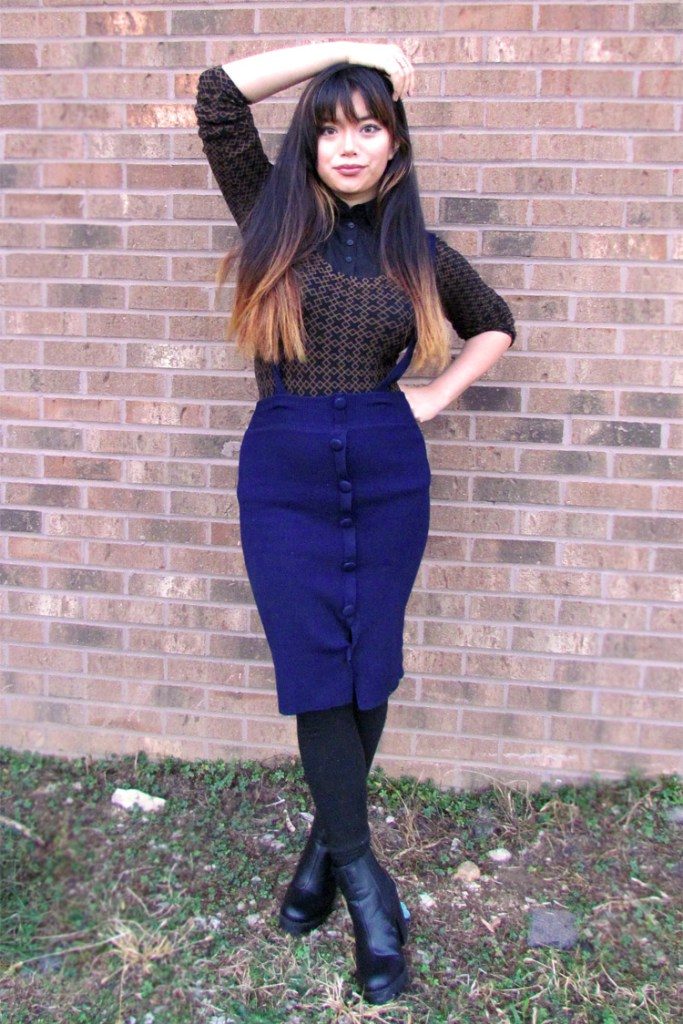 What makes you feel truly beautiful? I feel truly beautiful when I wake up in the morning and notice that I don't need makeup today, which rarely happens! haha. Besides that, I feel it when my husband showers me with love and attention, no matter how I look that day, but especially when he notices the efforts I take to maintain physical attractiveness even after years of being married to him.
Thank you Rachel for your interview and we love your mod style! You've totally inspired us and we LOVE LOVE LOVE  all the amazing ways you wear (and rock) prints!