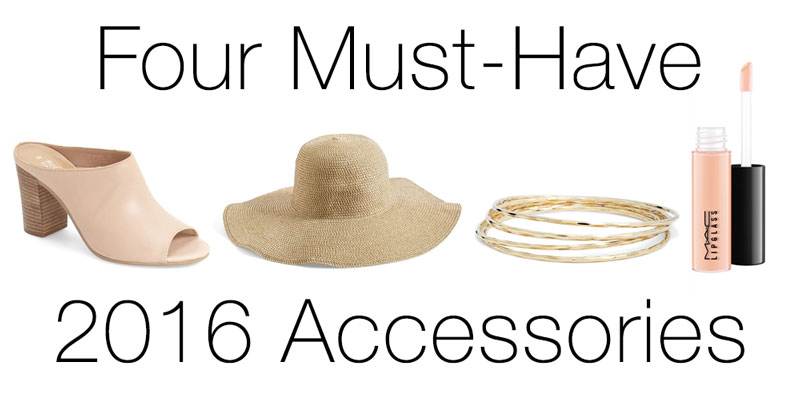 All of these accessories are beautiful, simple, classic and totally on trend. Each one of them is perfect in so many ways and are truly must-have accessories for 2016 (and probably beyond as well).
Just to prove to you that these work with practically any outfit, and hopefully to inspire you as well, we're paired these accessories with a few of our most popular dresses. We love creating a 'look' and hope you find one that speaks to you.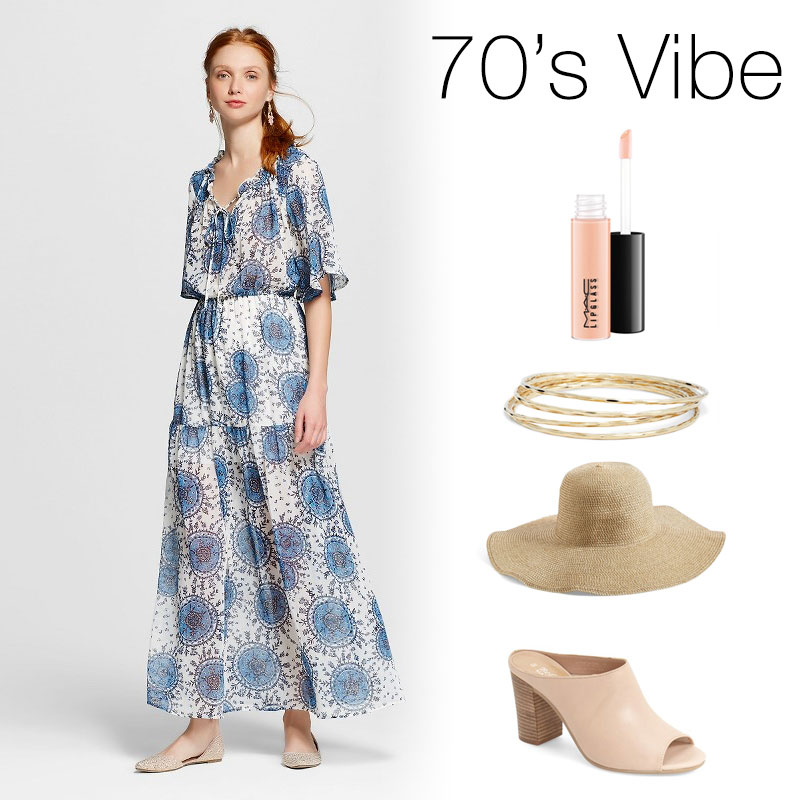 We've already talked about it but the 70's are having a moment this year. Flowy frocks, bell bottoms, and groovy prints are in in a HUGE way. We wrote about the dress for less here (less than $50) and we've had so many ladies tell us they love the dress and its 70's vibe.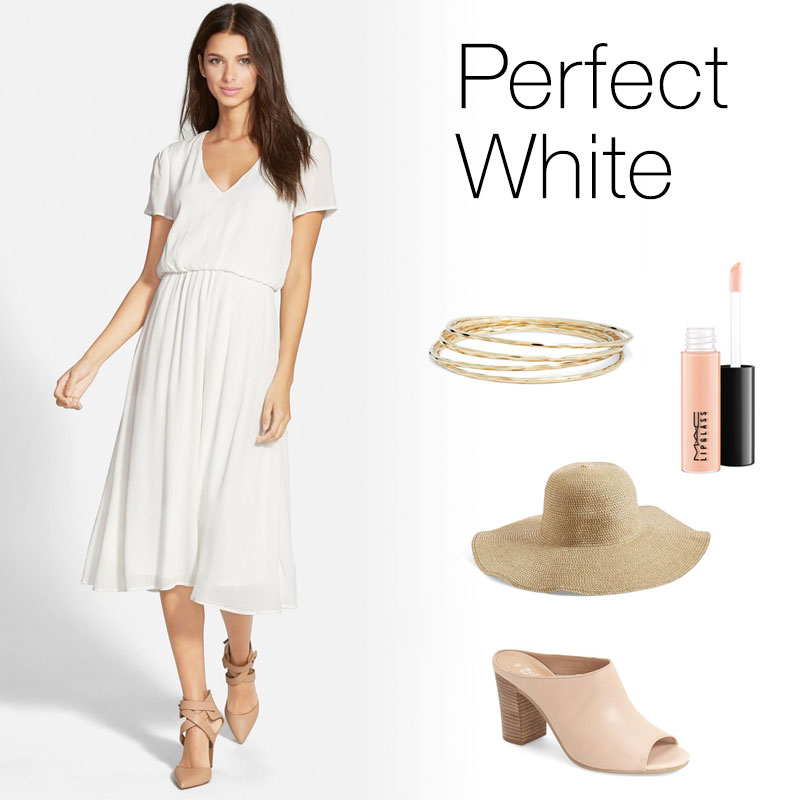 Nothing screams warmer weather more than a beautiful and breezy white dress. This dress is also a HUGE fan favorite and we would be lying if we said that some of us hadn't already ordered it for ourselves.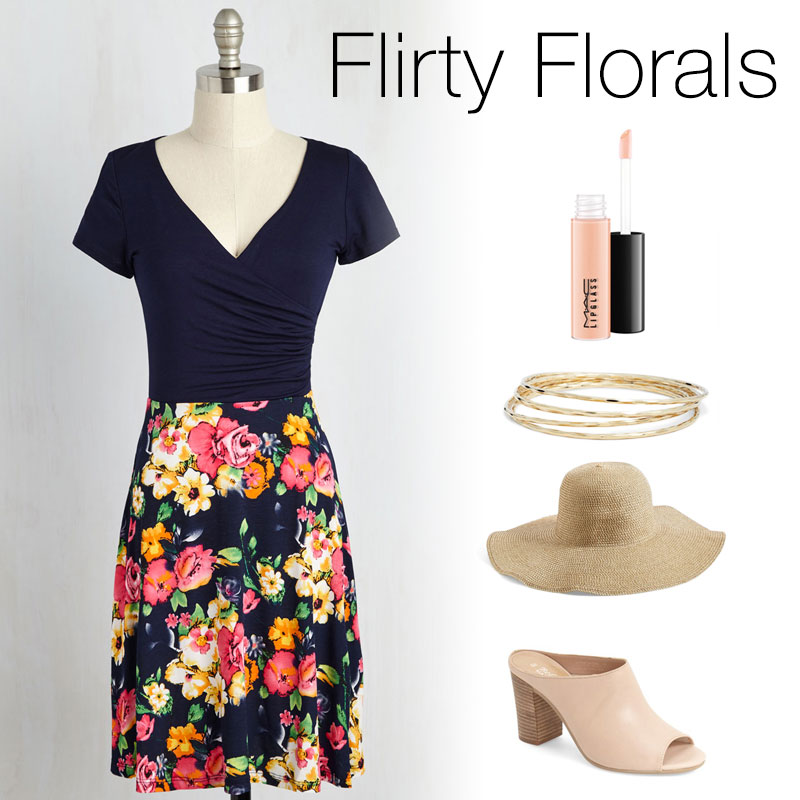 One of our favorite dresses from our of our favorite stores, Modcloth. It's got a great v-neckline (which looks great on everyone) and has the large floral print which is one of 2016's biggest trends.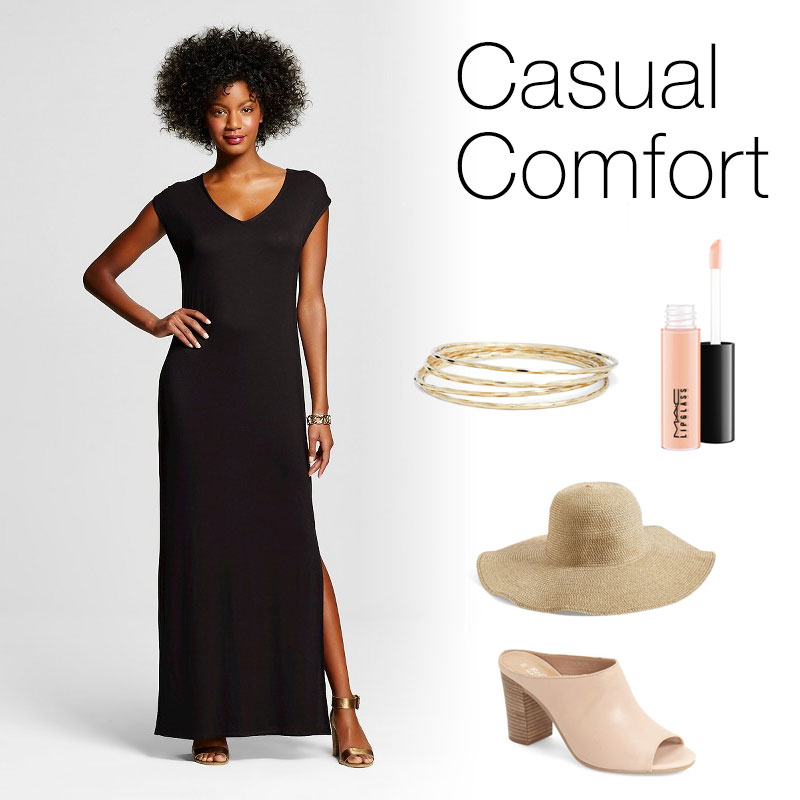 Our last look is one that is perfect for the beach, a day running errands, or even a night out among the stars. Maxi dresses are the best way to look completely put together while feeling like you're still wearing your jammies.
So which look is your favorite? And which accessory is the one you can't live without? We love pretty much every dress and have between us, all of them on our wish/buy list.