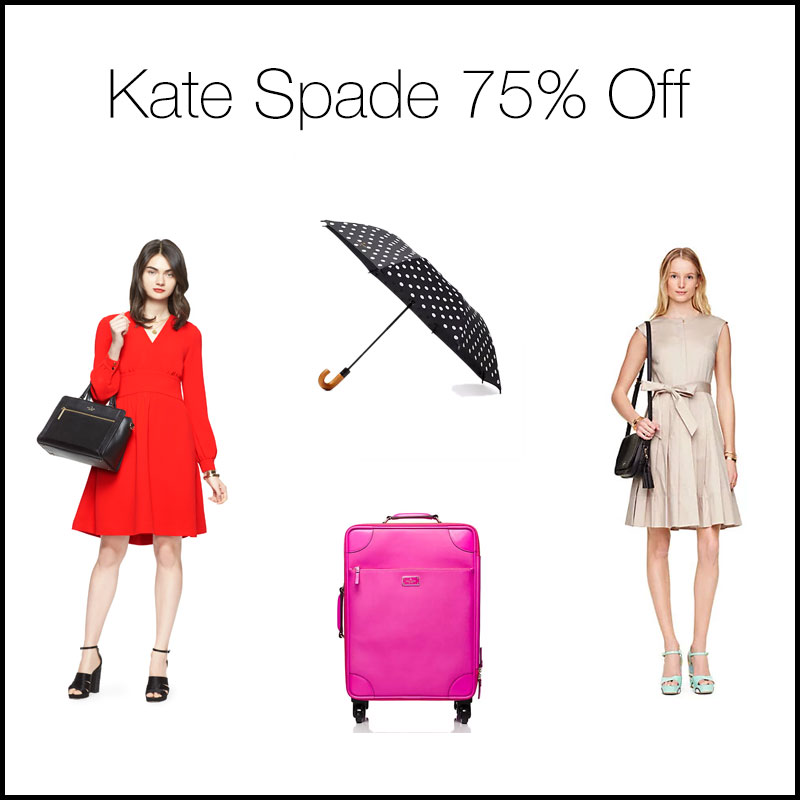 Red Dress, Umbrella, Pink Luggage, Light Camel Dress 
We're popping in today to talk about about the surprise Kate Spade sale because who doesn't love 75% off her amazing designs? While summer is almost over (we're shedding a few tears about it for sure) each of our picks are high sell out risks because they so easily transition for fall. We're dying to travel (can't you tell by our picks?) and we love traveling in the fall because crowds are smaller, tickets are cheaper, and everyone is back from their own vacations. This is the best time to cross the pond and visit Europe because you're missing both the summer crowds and the holiday travel rush. 
Something we've learned is that travel doesn't mean frumpy, especially when touring Europe. Grab a dress (or two), a trench coat, a nice pair of boots, and start packing!
Where are you dying to travel to? What do you wear when you travel and what's on your list for the sale? Let us know in the comments and happy shopping!