$100 ModCloth Giveaway!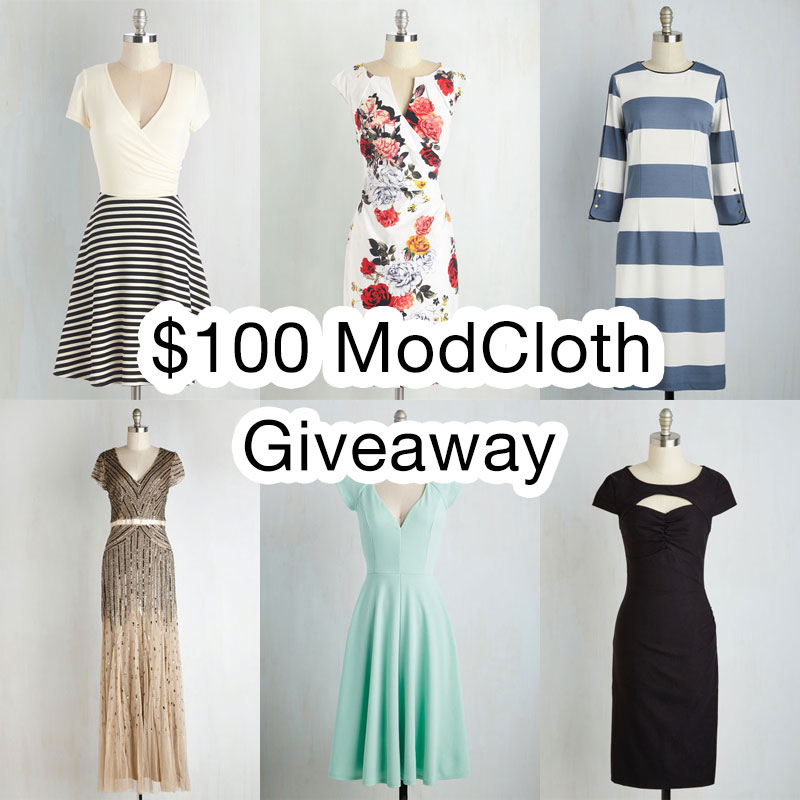 Ladies! We are so excited about this giveaway! We have had such an awesome response to our opening that we decided to host a giveaway to thank you lovelies. And what better way to thank you than a gift card to one of our favorite stores, ModCloth?!
ModCloth is an amazing store and we've got to admit that we're a little jealous that we can't win this ourselves. They have dresses that range from casual to formal, long to short, bedazzled to plain, retro to modern and xxs to plus size. Basically they have something for everyone.
So scroll down and enter the giveaway (tons of ways to enter!) then check out some of ModCloth's gorgeous dresses on our site. Winner will be picked randomly and gift card will be mailed out 3/27.
Have a great Friday and Bonne Chance!!
Contests by Rewards Fuel
Want some weekend reading? Check out my favorite striped dresses HERE or tips on dressing for your body type HERE.